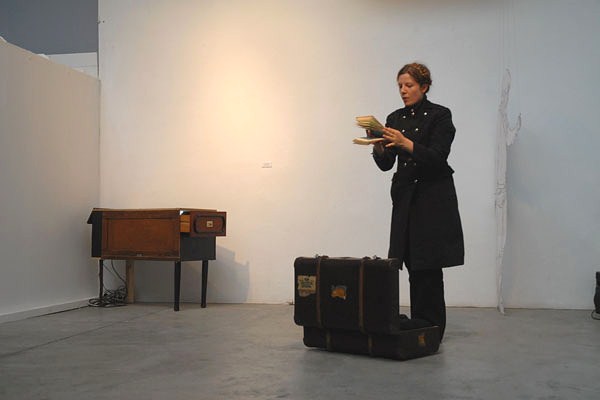 A cold song
A performance about the little red riding hood, losing the way back home and a truck accident in the forest.
Inspired by Charles Perrault well-known fairy tale and Klaus Nomi powerful interpretation of "A cold song" (Purcell).
—
Presented at the gallery Apollonia Art Exchanges and at Zone d'art in Strasbourg.
More to see here.