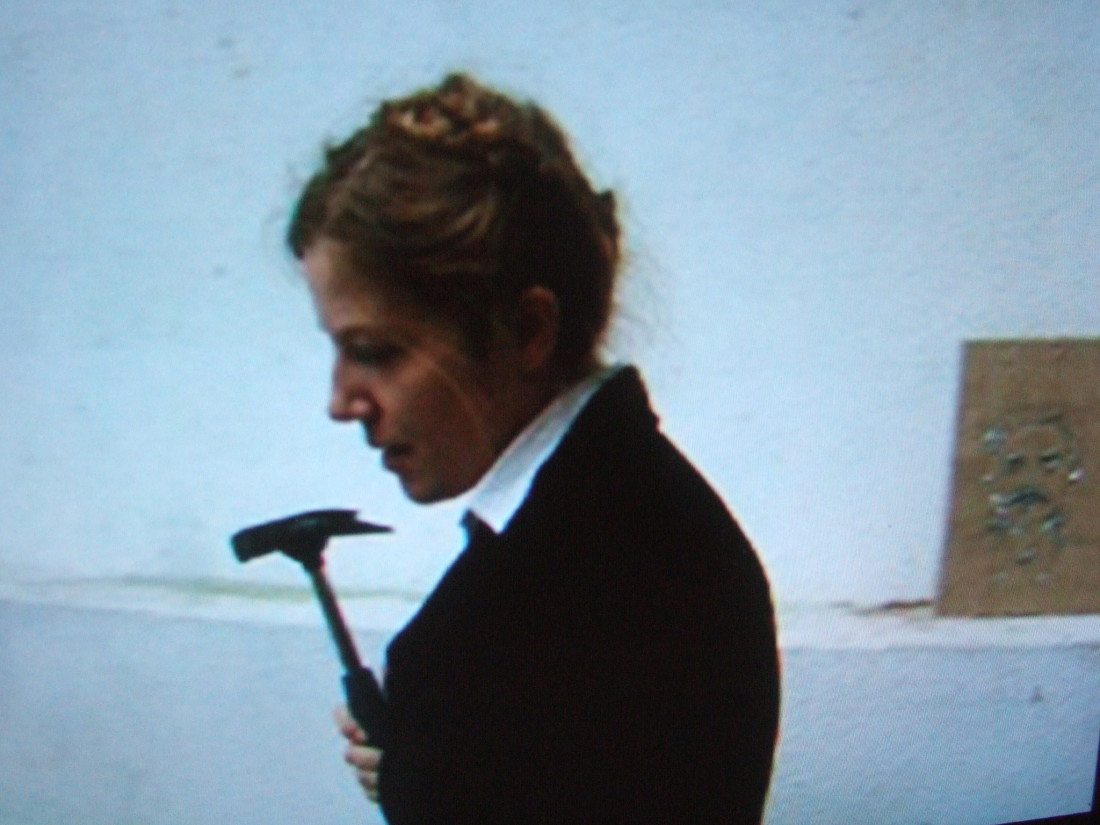 Et combien de clous ?
A performance about grandparents' portraits taken as both side of the same story.
About the difficulty of transmission and the weight of familial history.
A story of nails refusing to hang properly on the wall.
And an old Bulgarian song, both sweet and violent, as the remembrance's trigger.
—
Presented at the gallery Apollonia Art Exchanges and at Zone d'art in Strasbourg.
Photo by Diego Militello.