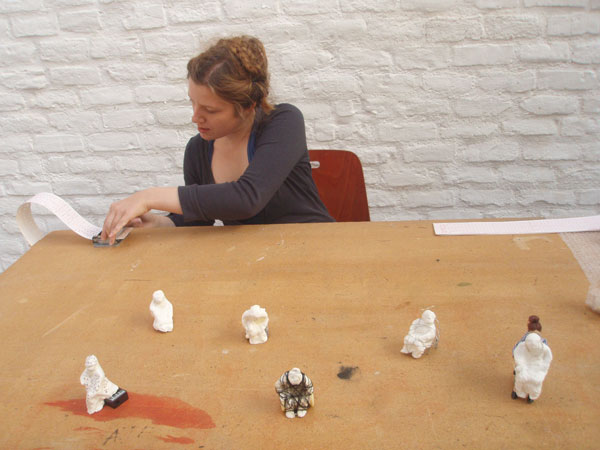 Les passantes / The elderly
Les passantes (the elderly) is a performance about old women's souvenirs in a retirement home.
About the act of taking care and the fear of being forgotten.
An old song with half of the lyrics missing.
—
Presented at the gallery Apollonia Art Exchanges in Strasbourg (2008) and on a theater stage at the World Puppets Theater Festival of Charleville-Mézières (2010), and at the Berlin gallery Raum für drastische Maßnahmen (2016).
—
Musical arrangement of the song Parlez moi d'amour for hand-played music box by Jeff Benignus.
Photo by Anastasia Parmson.