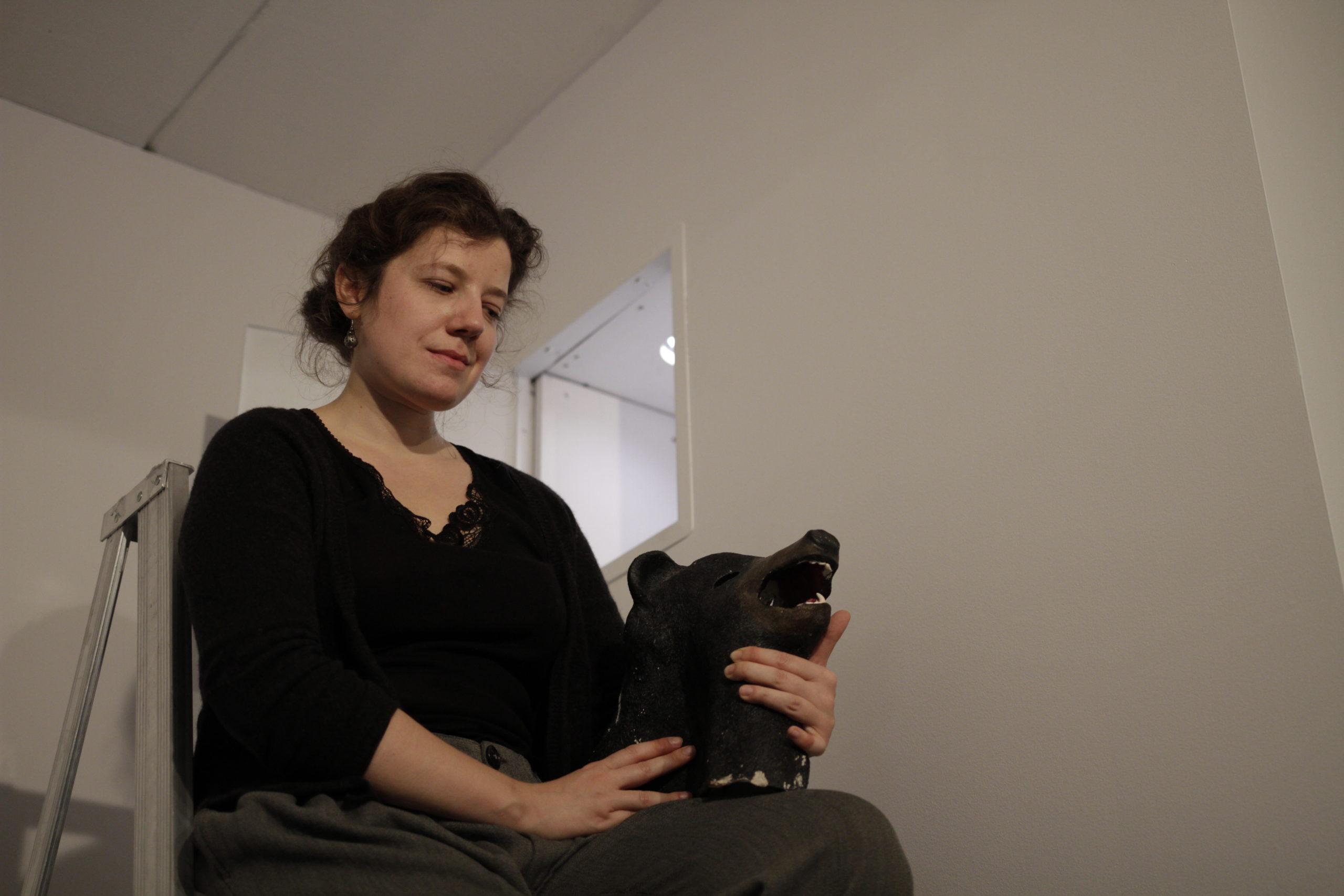 En attendant l'ours / WAITING FOR THE BEAR
Durant ma résidence à Alma, il y a un personnage dont j'ai souvent entendu parler mais que je n'ai finalement jamais rencontré : l'ours. Ici on parle beaucoup de lui. Ou alors c'est moi qui demande souvent. Je collectionne ces histoires d'ours. Le soir du vernissage, devant les gens rassemblés, je livre à mon tour les miennes. De l'ours de mon enfance à celui de Berlin où j'habite, de la légende familiale aux conseils de survie, des ours trop humains ou des humains trop ours, il y avait de quoi raconter. Pour la dernière histoire, la plus effrayante, la chorale d'Alma m'accompagne, elle chante la forêt. L'histoire se termine bien.

—
Cette performance a eu lieu lors du vernissage de l'exposition à Langage Plus en novembre 2017 à Alma (Québec, Canada). La chorale de la ville d'Alma m'a gracieusement accepté en tant que membre à part entière dans leur ensemble pendant les deux mois de la résidence.
Photo et vidéo : Gabriel Fortin et Mariane Tremblay.
In this performance I tell my remembrance of both personal and non-personal stories about "bears". From teddy bear to human beast, my own remembrances are interlaced with popular tales I've been constantly hearing and recording about wild animals stories of this northern part of the world.
—
This performance took place at the opening of my solo Exhibition at the gallery Langage Plus (Alma, Québec, Canada).