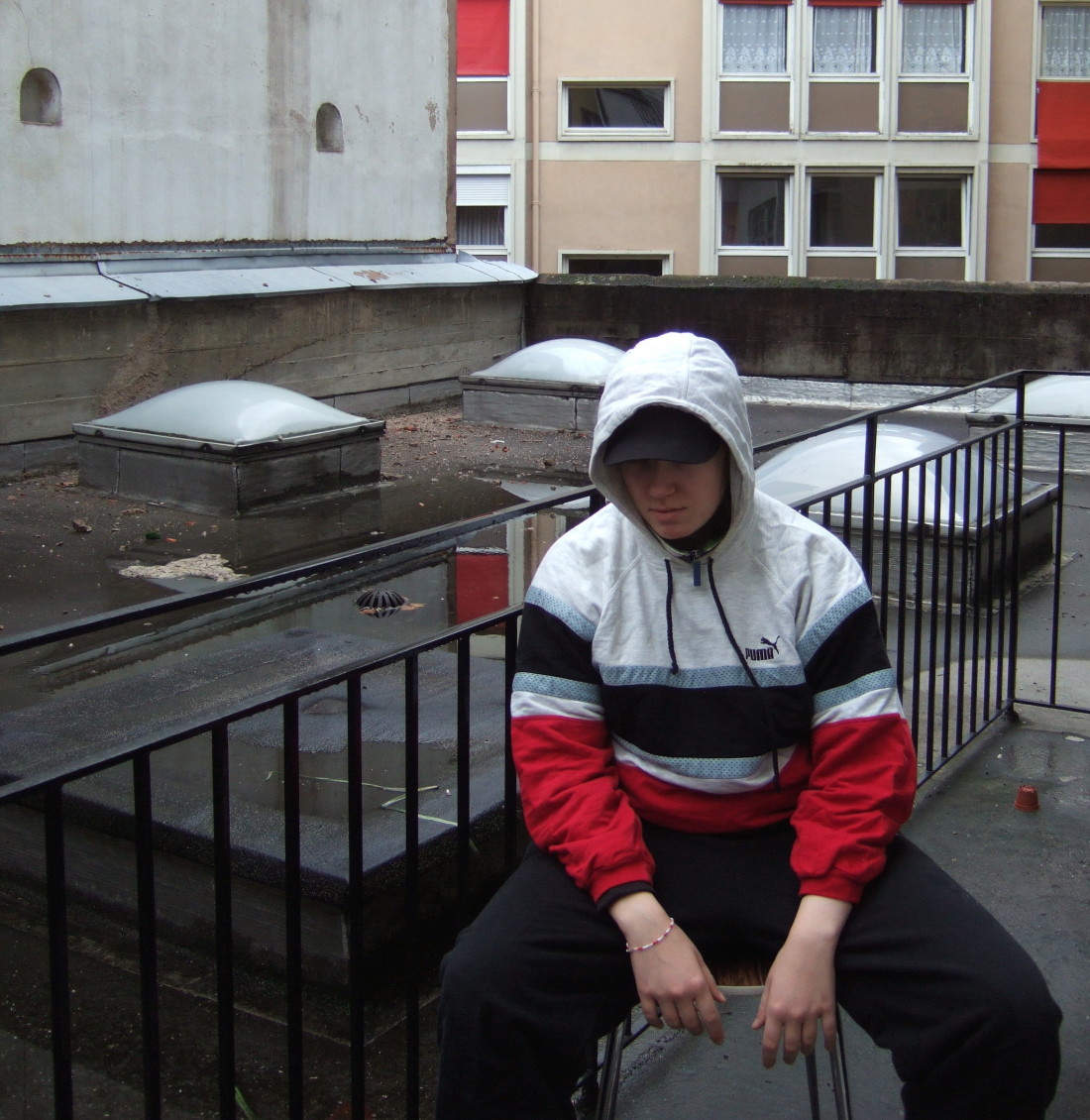 Soeurs d'armes / Sisters in arms
"Soeurs d'armes" (Sisters in arms) is a singular piece of musical performance and theatre. Through narration and song, a young woman's story is told. I recount decisive encounters during my suburban teenage years in secondary school. It was then that other young women helped me to fight, dress and behave. Assembling various personal memories, I recall both negative and positive experiences during this meaningful period of life. A path between childhood and adulthood.
A theater piece for one singer and a cellist produced by Le Fil Rouge Théâtre :
stage and artistic direction: Eve Ledig
text and acting: Mathilde Benignus
cellist: Oriane Fohr
music: Jeff Benignus
choreographers: Antje Schur and Ivan Favier
Creation in December 2016 during an artistic residency at the Collège de l'Anglée in Saint Hermine (France) with the support of Theater Grand R, Scène Nationale de la Roche-sur-Yon (France).
Tour in febrary 2017 and march 2019. Read more about "Soeurs d'armes" (in french).
Photo from the Premiere of the show at the Collège de l'Anglée in a secondary school class :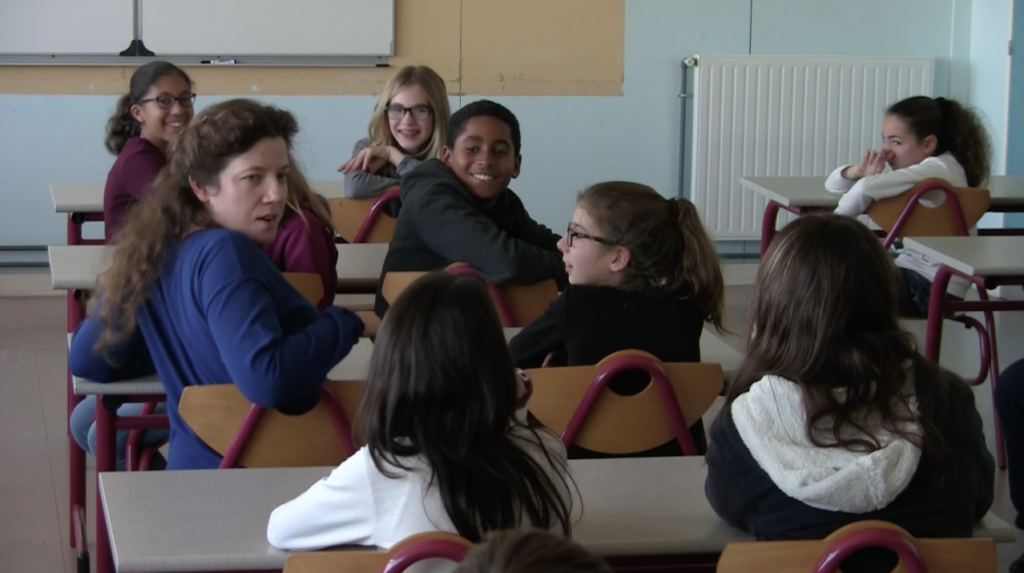 Photo credits : Michael Opitz, Ivan Favier