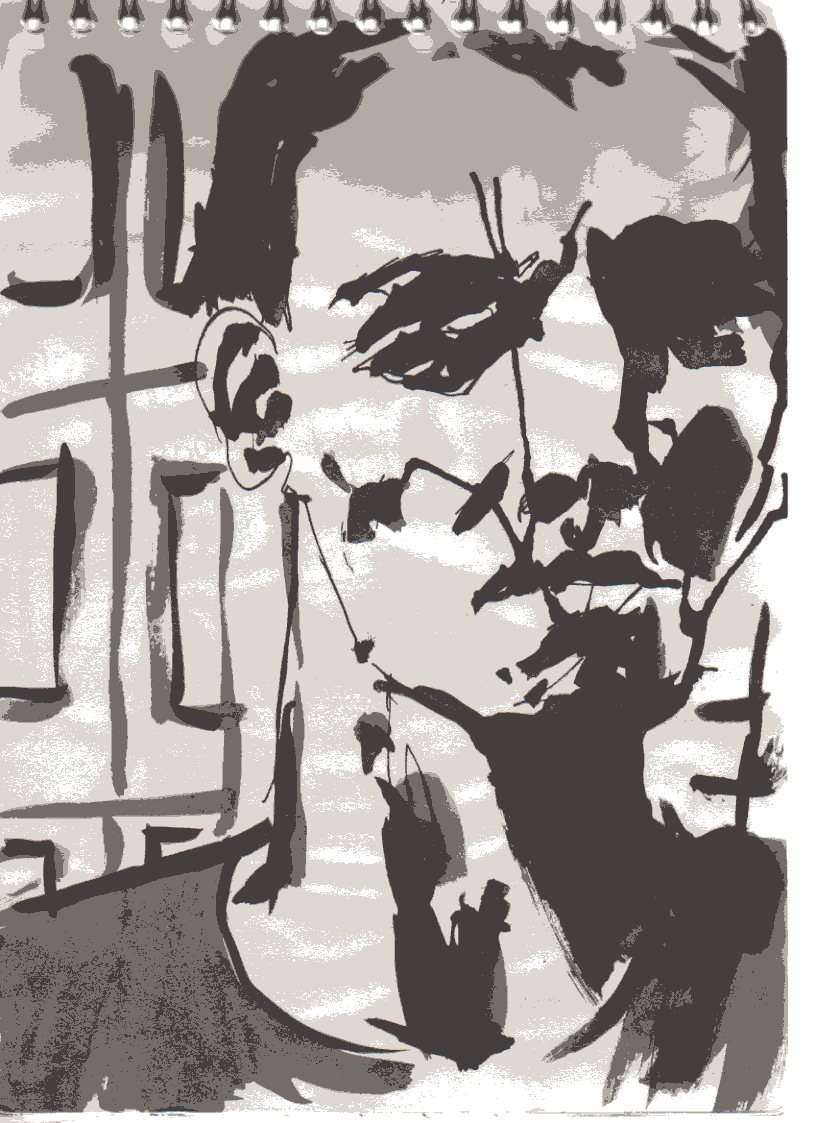 Suburbs drawings and slams
In October 2005,  two kids died from electrocution by hiding in a power station to avoid a police interrogation, resulting in a power blackout. The incident ignited rising tensions about youth unemployment and police harassment in the poorer housing estates of French suburbs, resulting in weeks of high social unrest throughout France. The French interior minister at the time, Nicolas Sarkozy, declared a "zero tolerance" policy towards urban violence and used war-like semantic and racists words such as 'scum' (racaille) to define the suburbs youth in the media.
Since I grew up in a suburb close to the so called "problematic district" I felt extremely touched by the events and very upset about how the media covered the events. Aside from the personal story, I performed in "Black, blanc, biche" and the several sound poetry slams with friend Anastasia Parmson, I started to draw a lot of spontaneous portraits of suburbs kids and buildings. Most of them were handmade published and later spread during several streets demonstrations in Strasbourg.
See some examples of suburb's drawings: