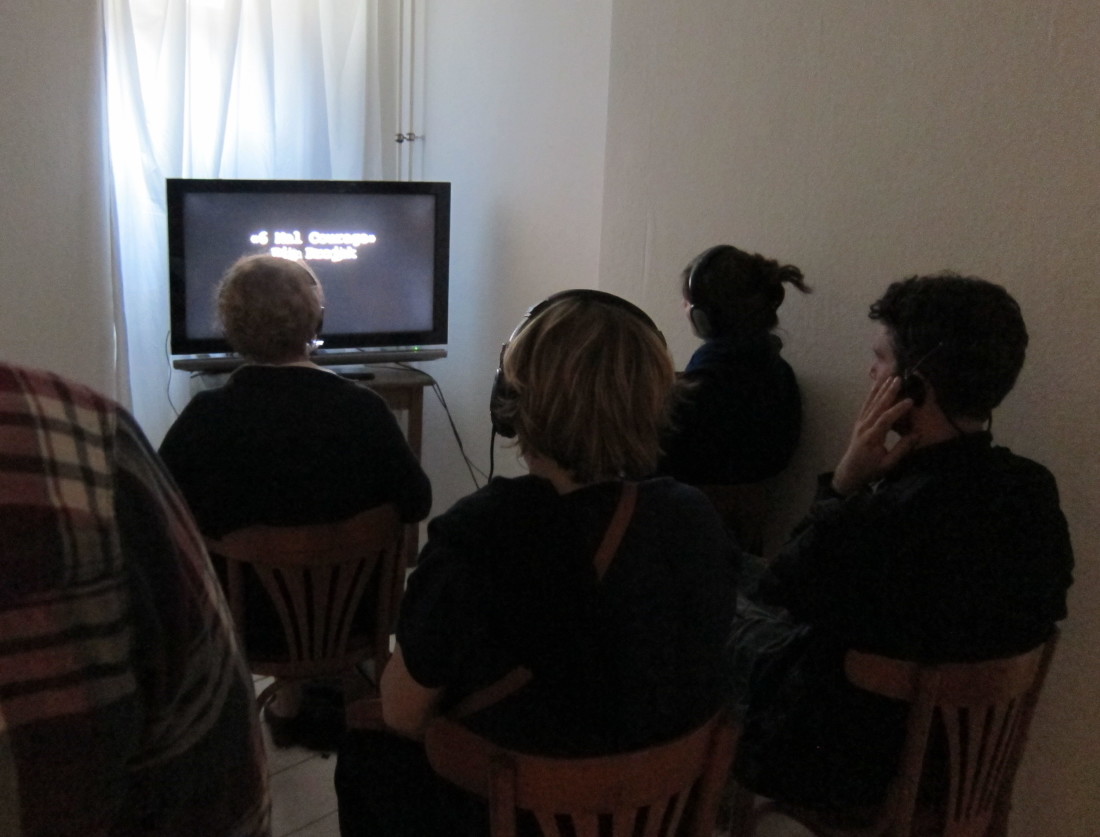 Courage time six
Courage time six is a video installation made of 6 videos of 6 foreigners reinterpreting 6 pieces of "German culture": from The Ballad of Mack the Knife to Deutschlandfunk radio's traffic report.
Culture is often taken for granted as the usual backdrop, but for foreigners like myself it means existing within an entirely different world. The videos depict the courage needed and challenges faced by foreigners living in Germany. It takes courage to let yourself be thrown in the deep end — an exercise foreigners accomplish every single day. My projects aims at demonstrating this courage without glossing over the difficulties involved in interpreting language and culture. The videos are shown in separate room. Enter and listen to the sound on headphones.
Written and filmed by Mathilde Benignus and edited by Alizée Manche in Berlin in June 2014.
—
Created and presented for the 48 Stunden Neukölln Festival at the Atelier-Gemeinschaft Büronen. More about the exhibition to read and see here.
—
The video below is protected by password. If you're interested, write me at :
mathilde (@) netzdoku (.) org