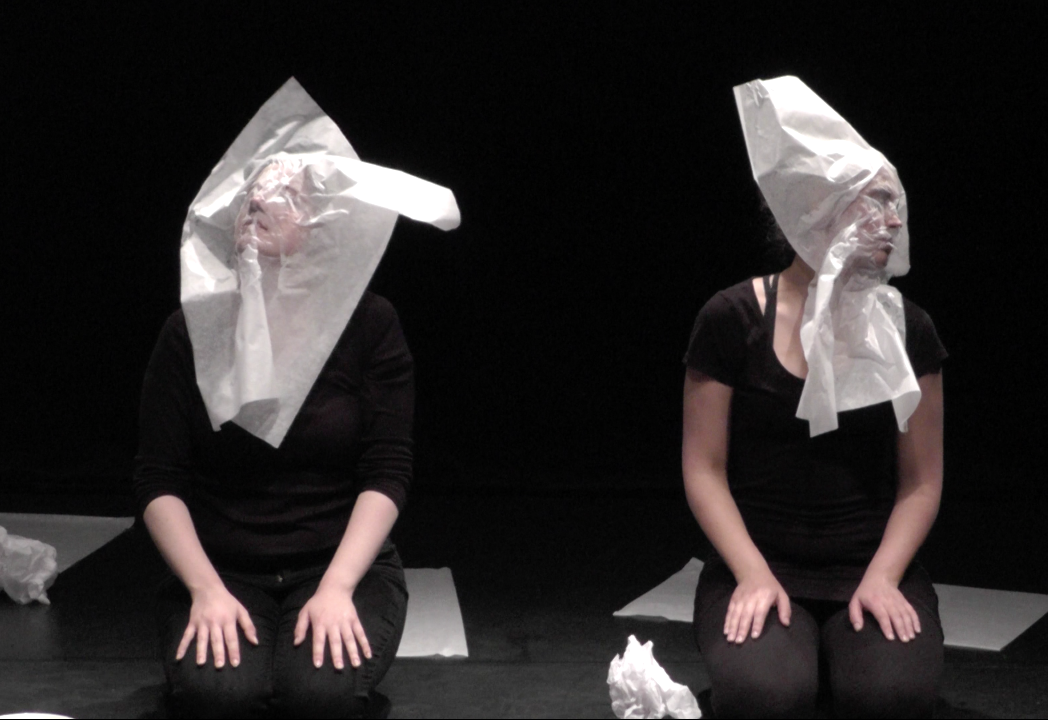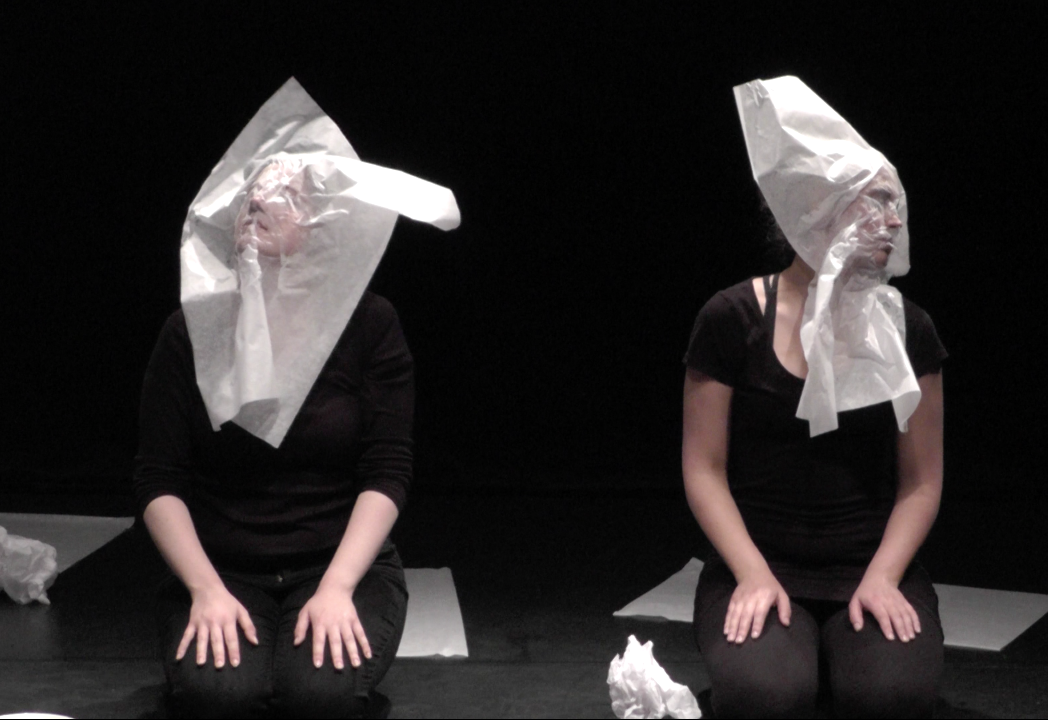 PROMESSES D'UN OPERA DE PAPIER / Promise to A PAPER OPERA
Quels sont les rituels de deuil d'aujourd'hui ? Comment parler de la mort à la fois à de jeunes enfants et à des personnes âgées ? Quels symboliques représentent la perte d'un être cher et de sa propre finitude, aux deux âges de la vie ?
En tant que vidéaste et performeuse, je suis associée au travail de recherche sur la future création « Un Opéra de Papier » de la compagnie strasbourgeoise Le Fil rouge Théâtre. Tels étaient nos questionnements de départ, en plus d'une recherche plastique autour du papier de soie. Déplié délicatement, volant dans l'espace, ce dernier a l'élégance du plus bel oiseau rare. Froissé, mouillé, il devient misérable, objet sans valeur.
Lors de cette semaine de laboratoire à Québec, le travail se divisait ainsi : le matin nous allions en repérage auprès de CPE et de maisons de retraite à Québec, enregistrant les propos à la fois d'enfants et de personnes âgées sur le thème du deuil. L'après midi, certaines de ces paroles et chants étaient directement utilisés pour inspirer le travail au plateau.
—
Le laboratoire de recherche eu lieu durant 10 jours au mois de mai 2016 à Québec, au Théâtre Périscope. Mise en scène : Eve Ledig, collaboration scénique et scénographie : Sarah Booth, collaboration scénique et enregistrements : Mathilde Benignus, Musiques et arrangements : Jeff Benignus, assistanat artistique, coordination générale et prises de vues : Louise Allaire, montage : Dušan Bracić.
Theater laboratory in Québec, Canada
The first research for a new theater piece: Un opéra de papier (a paper opera) by Le Fil rouge théâtre. How to speak about death and loss to children and elderly persons at the same time? What are the rituals, the music, the special gestures that go with?During the theatre lab residency, I filmed various encounters between artists and children or older people and I recorded elderly women singing lament and loss songs in a retirement home. While doing that, we went on stage to experiment with wrapping papers, creating the first images, movements and singing parts of this Paper Opera. Created and directed by artistic director Eve Ledig, with Canadian visual artist Sarah Booth, music composer Jeff Benignus and Louise Allaire from Theater Les Gros Becs (Québec).
Filmed at the Théâtre Périscope (Québec City, Canada).