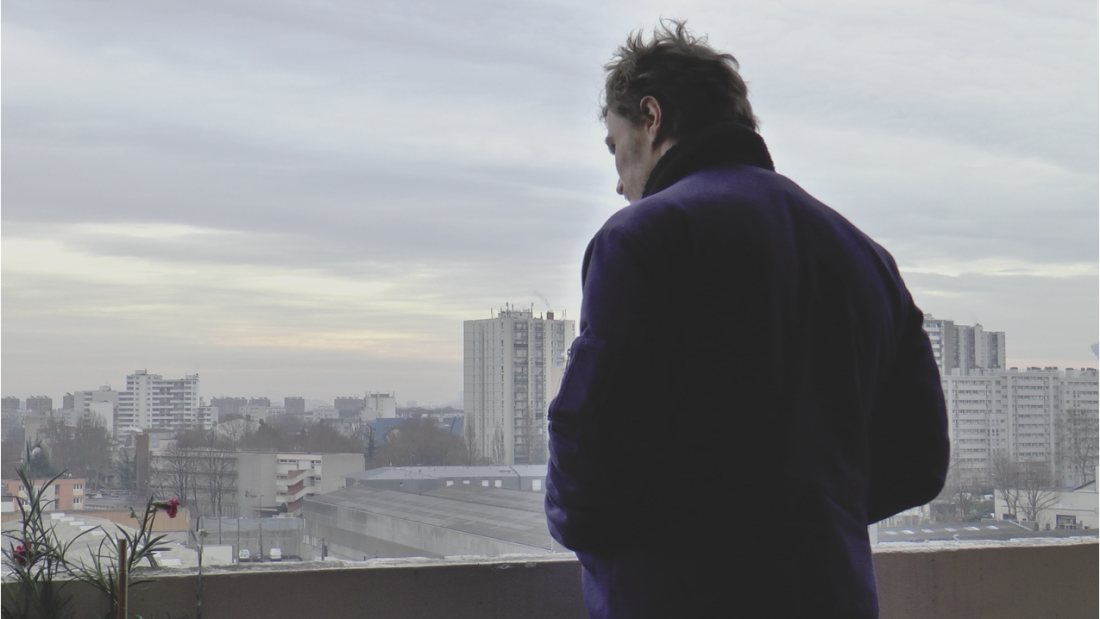 La visite de l'acrobate / The acrobat's visit
What happens when an acrobat meets a grandma?
I followed acrobat Alexandre Fray visiting elderly women at home in Paris's suburban district La Courneuve, filming the encounters, capturing those both fragile and extraordinary acrobatics. Since this specific work of his company "Un loup pour l'homme" cross both of my filmings and performing topics about elderly women and French suburbs, I felt at the right place. Discovering more about a new theater genre ("Nouveau Cirque") and getting every time amazed about how both acrobat and grandmas can express their own humanity was also part of the filming experience.
The result is a strange unspoken world, where intimacy, imbued with a great delicacy, reflects our own humanity. We look at those hand-to-hands as a way of apprehending the other, to hide neither the fears nor the desires.
Art documentary "La visite de l'acrobate" (The acrobat's visit): written, filmed and recorded by Mathilde Benignus, edited by Antoine Dubois, mixed by Théo Grand, between January 2016 and January 2017.
Words of acrobat Alexandre Fray about the grandma's project :
« J'avais pourtant des rêves, maman » (However I had dreams, mum) is not just simply a creation project. It is first of all about repeating various encounters, ways of apprehending otherness, including in its diversity of age and culture. All my work as a career acrobat and artist is driven by this encounter with the other, bringing into light the specificity and beauty of a relationship that is always particular. However this time, it is no longer a circus partner in front of me, the flyer that I usually work with, but people who have nothing to do at first sight with the performing arts sector. When these encounters arise, it is impossible to be rushed, and I absolutely do not want to precipitate the course of things.
I wish to bring people I have met in my specific world of hand to hand balancing, where intimacy and the relationship to the other prevail. Going as far as possible, gently, with each one, listening to their fears, to their desires… To see what can be weaved in these extraordinary moments, where you accept for the first time to be lifted off the ground. Be attentive to the emotion blossoming out of this work.
There as well, we have to be extremely careful, to ensure that here, the persons feel comfortable, confident. Not to force anything, and to be listening entirely, both in the preparation and the moment. Living intensely the present moment. Everything happens in the attention we have for the other.
Alexandre Fray
More here about the company: www.unlouppourlhomme.com
—
The Grandma's project was hosted and financed by the Theatre d'Houdremont in La Courneuve.
A scenic piece with the acrobat and a grandma were presented together with my video installation for the circus evening : Portez-vous bien in Jan. the 30th. Discover one of the video here.